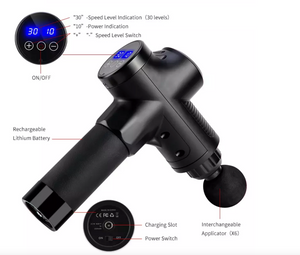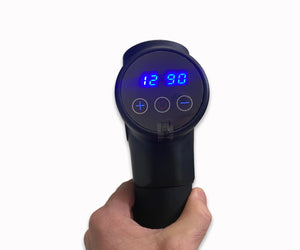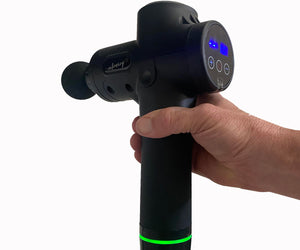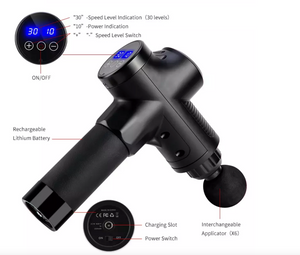 Hand Held Deep Tissue Massage Gun
Amazing deep tissue hand held massage gun with 6 massage heads, and 30 speed levels! Great for the office, gym, traveling, outdoors, or just relaxing... and of course it is a great way to get your spouse in the mood :). The Ultimate Intimacy Massage Gun features includes:

Logo Travel Bag 
LED Touch Screen with 30 speed levels
6 massage attachments
Long Battery life (Rechargeable Battery)
And of course FREE SHIPPING IN THE US!