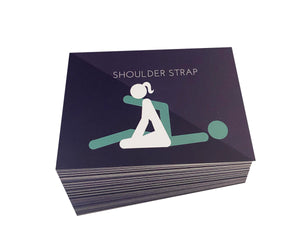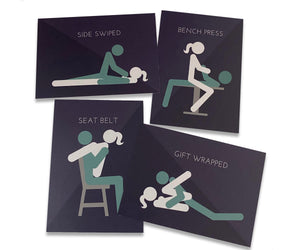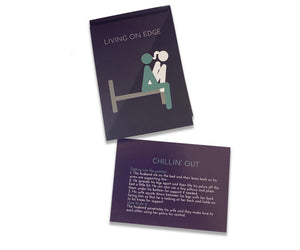 Sex Position Card Deck, Clean, Non Graphic with 75 sex positions and descriptions
❤️ You are going to love these beautiful sex position cards... or your spouse surely will! Over 75+ sex positions with non graphic pictures and descriptions! 
🔥 This high quality card deck is sure to take your intimate connection to the highest level and to deepen your emotional, physical, and sexual intimacy in your marriage. 
👍 Each card size is 3.5x2.5 inch, thick card stock 2 sided gloss. These are high quality cards.

🎁 This card deck is the present that is so meaningful and keeps on giving! Perfect gift for your anniversary, a birthday, a holiday gift or for any occasion.
📦 Quick shipping!  We know you want these fast, and we want you to have them fast! 

📧 Email us at support@ultimateintimacy.com with any questions you might have