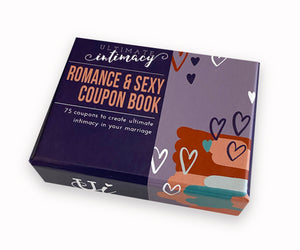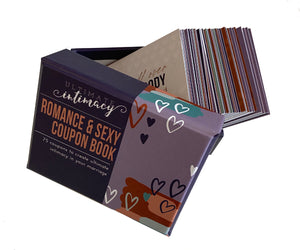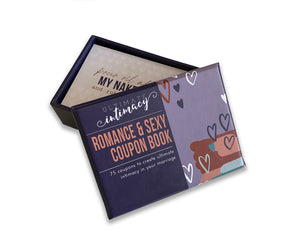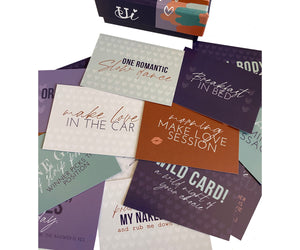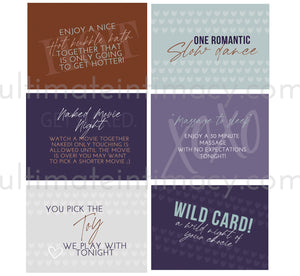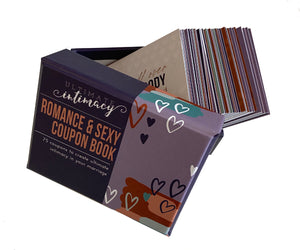 Romance & Sexy Coupon Book card deck, the perfect gift for your spouse! Over 75+ coupons!
❤️ You are going to love these beautiful coupon cards... or your spouse surely will! Over 75+ coupons included! 
🔥 This high quality card deck is sure to take your intimate connection to the highest level and to deepen your emotional, physical, and sexual intimacy in your marriage. Cards range from really romantic gestures, service acts for your spouse, to massages, and so much more! 
👍 Each card size is 3.5x2.5 inch, thick card stock 2 sided gloss. These are high quality cards.

🎁 This card deck is the present that is so meaningful and keeps on giving! Perfect gift for your anniversary, a birthday or a holiday gift. 
📦 Quick shipping!  We know you want these fast, and we want you to have them fast! 

📧 Email us at support@ultimateintimacy.com with any questions you might have