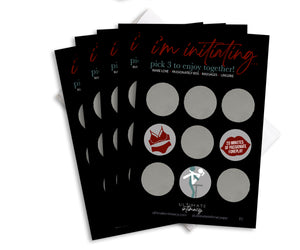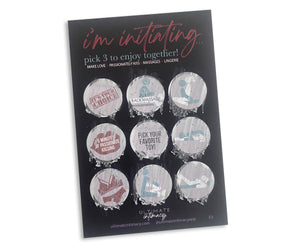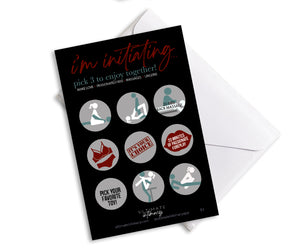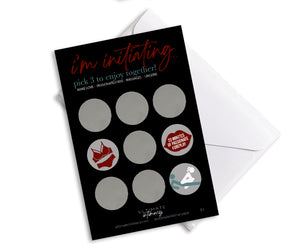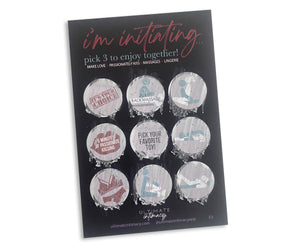 "I'm Initiating" Scratch Off Cards Pack Of 5
What better way to initiate with your spouse than handing them a "I'm Initiating" scratch off card?
The "I'm Initiating" scratch off cards come with 5 different scratch off cards and a white envelope ready to give to your spouse!
Simply scratch off any 3 of the 9 options to find out what you are going to be enjoying together tonight in the bedroom! You will only know once you scratch off the card.
These cards are great for initiating with your spouse, date night ideas, anniversary or birthday gifts! 
Message us with any questions you may have at support@ultimateintimacy.com