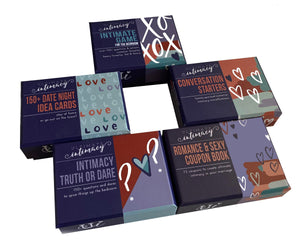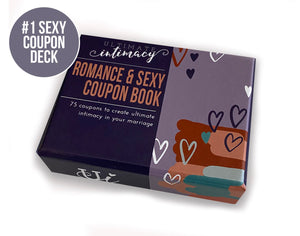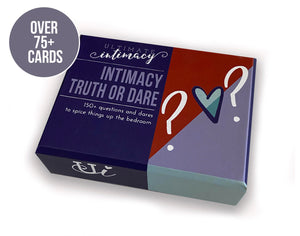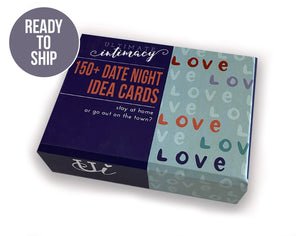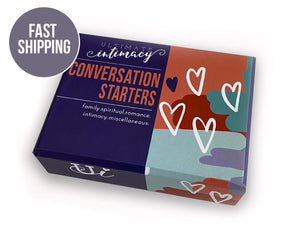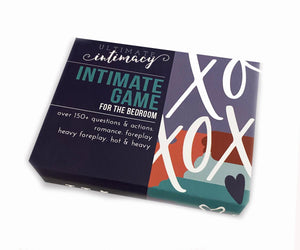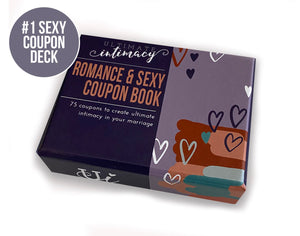 5 Card Decks (Ultimate Intimacy Bedroom Game, Conversation Starters, 150+ Date Night Ideas, Truth or Dare Game, and Romantic and Sexy Coupon Book
🔥 Are you ready to heat up the bedroom and try some new things? These high quality bedroom game cards decks are sure to get you talking, and in the mood for amazing intimacy! Get 5 card decks which include:

- The Ultimate Intimacy Bedroom Game with 4 game levels ranging from romance, foreplay, heavy foreplay and hot and heavy
- Conversation Starters with over 150+ topics such as romance, sex and intimacy, financial, spiritual and many others.
- 150+ Date Night Idea Cards
- Truth or Dare Bedroom Game
- Romantic and Sexy Coupon book with the best coupons ever!

These cards are for 18 years+, married couples.

No nudity. You will never find anything that contains graphic images in our products.

You can feel safe knowing that this bedroom game was created by Marriage and Sex Experts.


❤️ Having good and strong sexual intimacy is very important and creates stronger emotional intimacy as well. It is important to talk about things you like or desire in the bedroom and this game is a great way to open up the discussion and really get to know each other on a passionate level.


👍 Each card size is 3.5x2.5 inch, thick card stock 2 sided gloss. These are high quality cards.

🎁 This card deck is the perfect gift for your anniversary, a wedding, a holiday gift!

📦 Quick shipping! We know you want these fast, and we want you to have them fast!

📧 Email us at support@ultimateintimacy.com with any questions you might have

Also check out ultimateintimacy.com to learn more about our Ultimate Intimacy app to strengthen marriages! It is free to download!