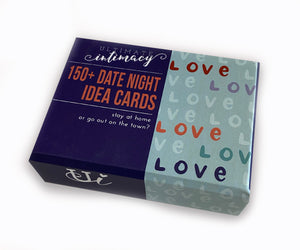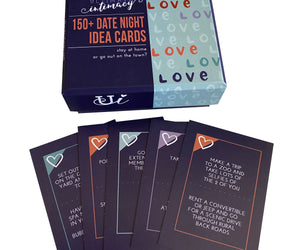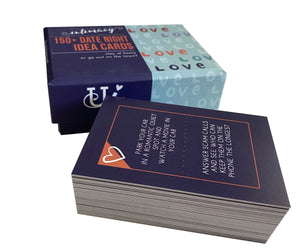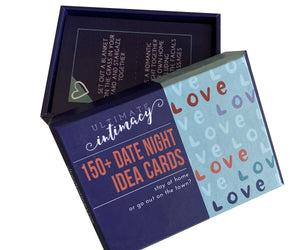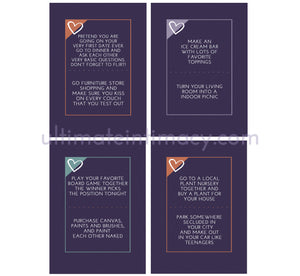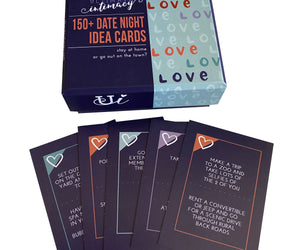 over 150+ date night ideas card box to strengthen your relationship
❤️ These high quality date night idea cards are sure to give you tons of ideas to keep the passion, excitement and romance in your relationship! Stay at home or go out on the town? That won't be a hard question to answer when you have over 150+ date ideas!
🔥 This high quality card deck will not only help with deepening your connection on date night, but will hopefully help to reignite the sparks in your relationship and create Ultimate Intimacy with dating each other and keeping your relationship fun!
👍 Each card size is 3.5x2.5 inch, thick card stock 2 sided gloss. These are high quality cards.

🎁 This card deck is the perfect gift for your anniversary, a wedding, a holiday gift!
📦 Quick shipping!  We know you want these fast, and we want you to have them fast! 

📧 Email us at support@ultimateintimacy.com with any questions you might have