Why is communication about Sexual Intimacy so important?
The #1 and #2 cause for divorce (depending on which website you're looking at) are due to sexual intimacy issues in the marriage. This is amazing, but also shows how important sexual intimacy is in marriage, and how significant it is in having a happy and healthy marriage.
The problem is sexual intimacy is such a hard topic to discuss for MANY couples.
We were one of those couples! It took us over 15 years of our marriage to be open about what we wanted sexually, share desires, try new things, and once we did open up about sex, it took our communication to a whole new level in all areas of intimacy.
It can be very uncomfortable to open up and be vulnerable with this topic! Some people are raised that sex is a taboo topic and shouldn't be talked about.
How do you get married and just all the sudden be comfortable talking about sex?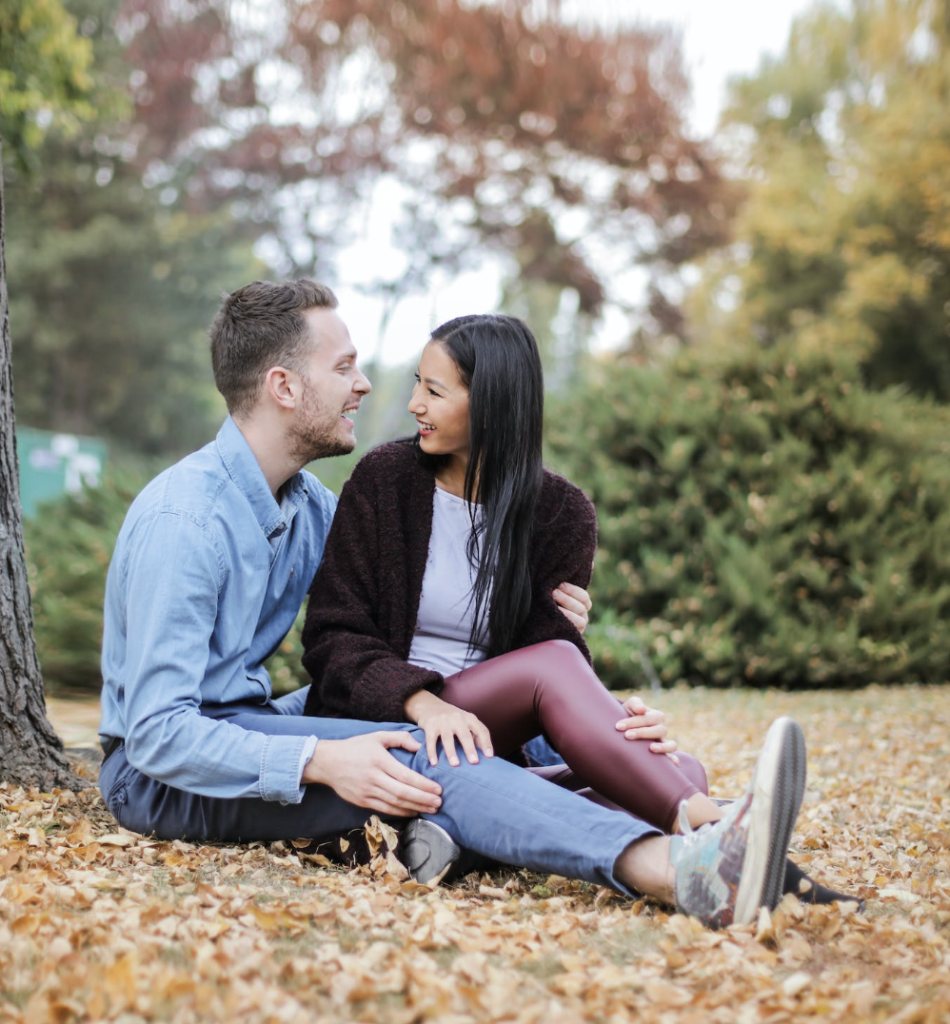 Some people don't want to offend their spouse by telling them that they would like to try new things, or tell their spouse exactly where they like to be touched. Do you know what your spouses favorite position is? Do you know what your spouses greatest desire is?
Do you know what your sex style is, or how to find the balance of sex drives in your marriage?
Do you want your spouse to initiate more, but don't know how to tell them that? Are there things sexually that you want to express to your spouse and don't know how?
This intimacy course is designed to help you talk about all these things and in a hopefully easier way!
Some of the reasons talking about Sexual Intimacy is hard:
Fear of rejection
Uncomfortable or embarrassing to talk about
Fear of what your spouse will think
Cause of contention or arguments
Something many couples are taught not to talk about
For couples that can communicate openly about their sexual desires, needs, likes, dislikes, fantasies and other sexual topics, they often have an amazing marriage and sexual intimacy is a huge part of their marriage.
The Ultimate Intimacy Sexual Intimacy Marriage Course was put together with the help of sex therapists, experts and Nick and Amy's 20 years of marriage life experiences in these areas. This PDF printable course is 66 pages and uses a combination of education and question prompts from various topics to help you both learn together, discuss and implement some of the most essential communication skills when it comes to sexual intimacy.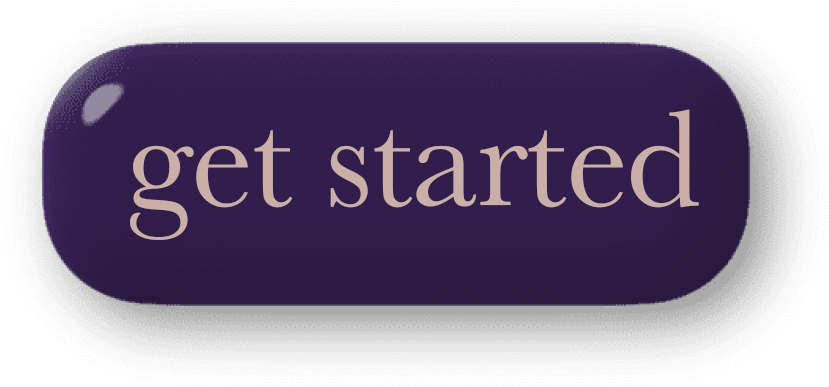 This course will cover so many aspects of sexual intimacy such as:
Communicating about sex – Everything starts with communication and if couples can learn "how" to start the communication about sex in their marriage it will truly be a game changer for them. We make a hard topic become easy to approach and start discussing.
Making Love vs Having Sex – There is a big difference between having sex, and making love. We discuss the differences and why each of them are so important in a marriage.
Barriers to sexual intimacy – There are so many barriers and things that keep couples from having sexual intimacy in their marriage. Sometimes couples don't even recognize these barriers are in place. We help couples identify the barriers in their relationship and how to break down these barriers.
Dealing with different sex drives – In just about every relationship there is a "high desire" spouse and a "low desire" spouse. This is totally normal, but one spouse should not always be the one initiating. We tackle this tough topic that takes place in most marriages and teach couples how to deal with this in their relationship.
Understanding the different sex desire styles – What is your desire style, and what is your spouses desire style? Most people dont know this answer. But knowing yours and your spouses desire style is key to understanding how your relationship works when it comes to sex.
Getting in the mood – For most couples waiting for both spouses to be in the mood at the same time is like waiting to win the lottery. It's probably not going to happen. But that doesn't mean that you can't "get" your spouse in the mood for sex. We discuss many ways to get each other in the mood.
Foreplay fun – Many couples don't spend enough time on foreplay and just go to the main course. Foreplay can be amazing and many time more enjoyable than the orgasm. You will learn why foreplay is so important and how it can lead to much better sexual intimacy.
Scheduling sex – This can be a great way for couples to have better sexual intimacy in their marriage. For many women, they don't like to be spontaneous. They like having everything scheduled and structured so spontaneous sex can be hard for them. Scheduling sex is something that can build great anticipation for couples and make sex much more enjoyable.. and often. Find out all the other benefits of scheduling sex.
Sensual Massage – This is an an amazing way to connect and strengthen the emotional and physical connection. It can be a great form of foreplay and can be extremely arousing and intense when done the proper way. Lean the benefits of a sensual message and why you should include it into your intimacy.
Bedroom routines and why it is important for sex – Find out why bedroom routines are so important for couples when it comes to sexual intimacy. So many things move into the bedroom that keep couples from connecting and even just going to bed at separate times can be a huge barrier for sexual intimacy. You will learn the bedroom routings you can implement to better your sex life.
The importance of initiating sex – Learn why it is so important for both spouses to be initiating sex and what happens when it is only one spouse initiating in the marriage. We also offer great ideas and ways you can comfortably initiate sex.
The clitoris (the key to female pleasure) – Did you know the only purpose of the clitoris is for pleasure? And that the clitoris has more nerve endings than the penis? Learn where the clitoris is and how it is the key to unlocking female pleasure in the bedroom.
The benefits of frequent sex – There are so many benefits of having more frequent sex in your relationship. Find out what they are and why you should be having more sexual intimacy in your marriage.
Things that destroy sexual intimacy – Now days there are so many distractions and things that can destroy a couples sexual intimacy. Some are out in the open and others are things we often don't even recognize. Answer the questions to find out what is/or could be destroying your sexual intimacy.
Overcoming sexual dysfunctions – Sexual dysfunctions can cause havoc on a relationship. Some of these are cause from mental conditions and others are physical. Find out how to address and overcome a sexual dysfunction together.
What is ok and not ok in the bedroom – Learn what is ok and not ok in the bedroom for "your" relationship and how to determine that.
Each topic contains direct questions to ask your spouse so you don't have to come up with them. The questions will help to get you talking about each important topic in your marriage.
Workbook also includes some challenges, lists, and goal sheets to help you have the most amazing and intimate marriage!
And so MUCH more!
The hardest part for most couples is figuring out "how" to talk about sex, or a certain subject. We make this easy by having questions for both spouses to answer about these important topics and conversation starters.
Sample Pages of Intimacy Course
What others are saying about it:
"This course is life changing! We had a hard time talking about sex in our marriage and these questions got us talking about everything!!! Love it and will recommend to all my married friends!" – Anne
"I didn't even realize that we were struggling in this area, but I knew I wanted to make our sex life even more exciting and didn't know how to approach my husband about it. These questions and topics to discuss together has taken our relationship to a whole new level." – Amanda S.
"My wife never wanted to talk about Sex, it was a hard topic for her and I didn't know how to bring it up. When I presented this course to her and told her let's just take it page by page, she was willing and we have been having the best conversations, and conversations I never thought we would have. So happy that our communication has changed for the better!" – Nate M.
"I recommend this workbook to all my married friends and family. It makes communication about sexual intimacy so easy and covers topics that are important to discuss all the time, not just once in a while. No matter how long you have been married, this resource is sure to make your intimate life more exciting and more fun!" – anonymous
Other Questions others have asked:
What exactly will I receive?
You will receive 66 pages total printable workbook, instant download PDF digital file  
How long does it take?
This course/workbook can be done at your own pace. There is no rush. We suggest going over a couple topics a night together which would result in finishing it in a few weeks. Taking time to talk about Sexual Intimacy and then implementing it into your marriage takes time. You can set goals together in this workbook and decide what time frame works for you as a couple.
How do we even start the course?
Once you have printed the workbook/course, start at the beginning and take each topic one at a time. There is no rush and you might find that there is some fun homework to do that will help you connect. Making sure that you are in a good frame of mind and a good place in your marriage is key. If a conversation is to be connecting for 2 people, there must be respect and real listening involved. Turn off all distractions so that you can concentrate on making your marriage even better!
Is this a replacement for therapy?
This is not a replacement for therapy. If you are having medical conditions when it comes to Sex, please consult a doctor. If you are dealing with heavy addiction or abuse in your marriage, this course is not for you. This course is meant for couples with a healthy marriage, but want to communicate even better about certain topics and want to take their Sexual Intimacy to a new level.
What will be the outcome of the course?
That is up to you! Depending on how well you try at anything, will be your outcome. Marriage takes work and it takes good communication which is learned with time. This course is meant to get your talking to your spouse about hard yet important things, and listen to your spouse. You will get out of it what you put into it. If you truly have the desire to have sexual conversations with your spouse to improve your marriage, this course will benefit you greatly.
How long is the course?
This workbook/course uses a combination of education and question prompts from various topics to help you both learn together, discuss and implement some of the most essential communication skills when it comes to sexual intimacy. It is over 65 pages and most topics have an information page and then questions to discuss and share with your spouse. You can take as long as you need on each topic.
Do I need any other materials?
You will need to print the course at home or at a local copy center. We recommend getting it bound but is not needed. You will need two colored highlighters or pens for each of you.
Can I share it with other couples?
No. Please use only for you and your spouse. You cannot reproduce, redistribute, duplicate, or resell this item. This item is for personal USE ONLY.  You can share with your spouse and no one else.  Please send other couples to purchase this course if you would like to share it with others, thank you.
Do you have an Emotional Intimacy Marriage Course to go along with this Sexual Intimacy Course?
Not yet be we are working on it. We know that to have good Sexual Intimacy, you must first have amazing Emotional Intimacy. They go hand in hand. If you are in need of some amazing Emotional Intimacy Articles and Resources, please check out the ultimate intimacy app for free on the app stores and check out the resources section. You can also get more information on ultimateintimacy.com
What other products and Resources do you have to strengthen intimacy?
We are on a mission to help marriages! Help marriage find more intimacy, passion and excitement as well as help couple connect deeper inside and outside the bedroom. Marriage should be fun and romantic! The Ultimate intimacy app has over 100K resources, games, quizzes, and more to help you become even more in love! We also have physical products in our shop!