It is so easy to get distracted when you are being intimate. Things that can distract you can range from the temperature being too hot or too cold, or maybe the thought that the kids coming down the stairs is taking over your mind. Maybe you are thinking about your phone that just pinged, or a sound you heard outside the bedroom. It could be that your day was so busy and that you can't get the list of things you still need to do, off of your mind. These thoughts can really take away from intimacy and...
---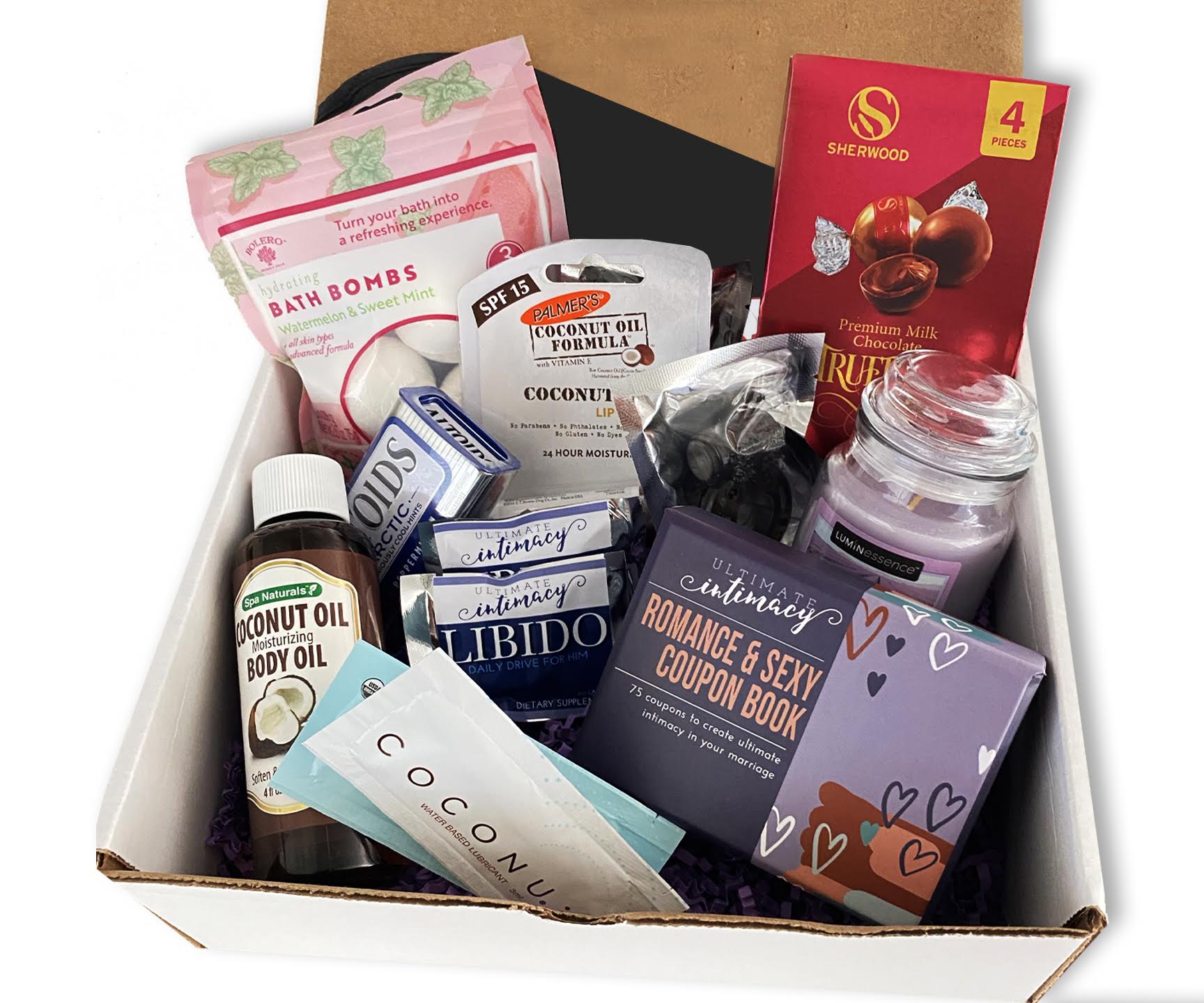 Introducing the Ultimate "Intimacy Box". We are so excited about this intimacy box and we hand picked the best products you and your spouse are going to love.
Coconut Oil Body Oil
The first thing that we wanted to add was the coconut oil. The best part about this massage oil is that it is coconut oil which is all natural. The plus also is that it smells like the beach! Amazing.
Lubricant
Lube is so important for Sex and what most men don't realize is that Lube can be used from the very start of foreplay. Using...